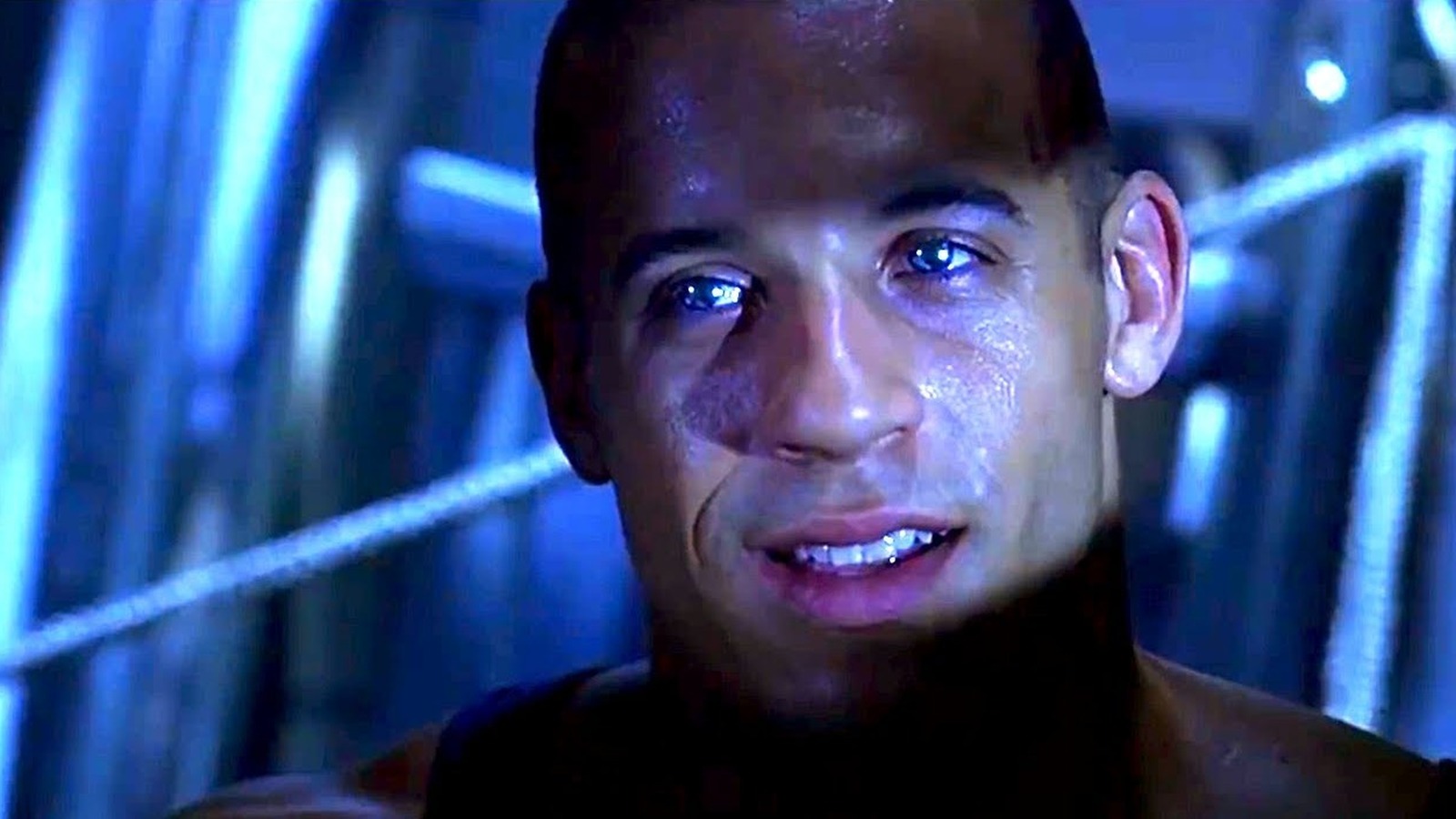 Vin Diesel's Pitch Black Contact Lenses Were A Punishing Costume Choice
Diesel's commitment to Riddick is quite evident in his willingness to put his eyes in further agony. But the contacts served another purpose in his eyes – a very intentional pun. "As an actor, you rely so much on your eyes," Diesel said. IGN. This prompted the actor to find alternative methods of expressing Riddick's inner thoughts and motivations.
"Your eyes are a great kind of resource for communicating thoughts and emotions, and you're stripped of them, you have to use other things that you haven't used before. You develop mannerisms and you really rely on the creating that inner emotion. and hoping that passes. And the contacts did that, the glasses did that. I think a big decision was made in creating that character in terms of the process and that was to rely on not showing your emotion and hoping that somehow it showed your emotion, that it would kind of give you an idea of ​​what's going on."
Diesel makes a good point that, even without the contacts, he would still have been pretty hidden behind those welding goggles. For anyone else, Riddick's role might have been limited, painful, and stiff. But Diesel manages to find those other forms of nonverbal communication that make Riddick more than just a beefed-up antihero. Like a space-seeking Mad Max, he subtly displays a quiet intellect that helps him and those around him escape various bloodthirsty alien creatures.
With a fourth film on the way, one can only hope that at the very least, whatever contacts Diesel decides to wear for "Furya" will be his most comfortable pair yet.