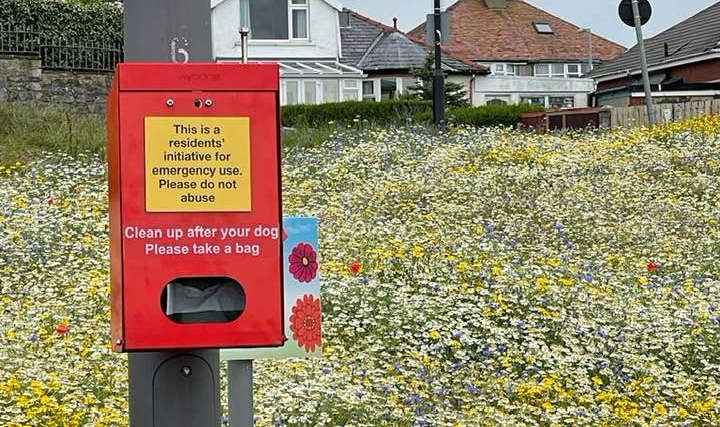 The Heysham couple's dog poop bag fix after council scraps dispensers
The new dog bag dispenser in Heysham funded by residents David and Carla Brayshaw
A Heysham couple have funded a new initiative to encourage dog owners to clean up after their pets after Lancaster City Council pulled its 'poo bag' dispensers in the area.
David and Carla Brayshaw have paid for a plastic bag dispenser on Sunny Slopes in Heysham so dog walkers have easy access to a bag if they need one.
It comes after Lancaster City Council removed three of its own similar distributors in Heysham.
The council said dog excrement had been deposited in one of the dispensers and was 'inefficient and expensive to restock and maintain'.
But Carla Brayshaw, who is a former councillor, said she was "disappointed" with the council's reaction.
"Dog fouling is a huge problem," she said.
"We had offered to stock up (bags) and fill three municipal distributors near our home.
"But we couldn't keep up. As fast as we filled them, they emptied.
"We think residents in other areas were taking the bags and tying them to railings (for dog owners) to use them where there was a problem (with dog fouling).
"Lancaster City Council removed the vending machines. We said to put up signs (warning people not to take too many bags) but they didn't. The council's reaction was disappointing.
"So David and I asked for their permission to set up our own dispenser. The council provided the bags.
"But the council should be more proactive and do more. In our view there should be more enforcement (against dog-foulers). If there were fines issued, that would send a message."
Below, David Brayshaw filling a council dog waste bag dispenser in Heysham in 2020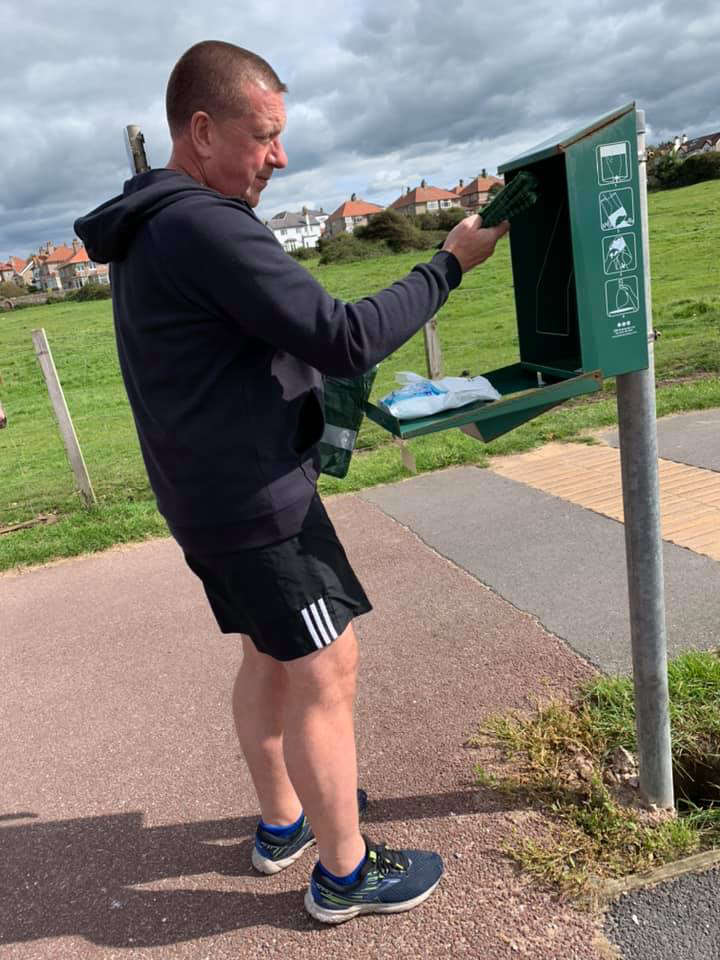 A sign on the Brayshaws' new vending machine encourages people to take one bag, but clearly states it should be for 'emergency use' and asks people to 'please do not abuse' the system by taking too many bags.
"So far the problem hasn't gone away, but the bags aren't being carried in such large quantities," Ms Brayshaw said, photo below with her husband.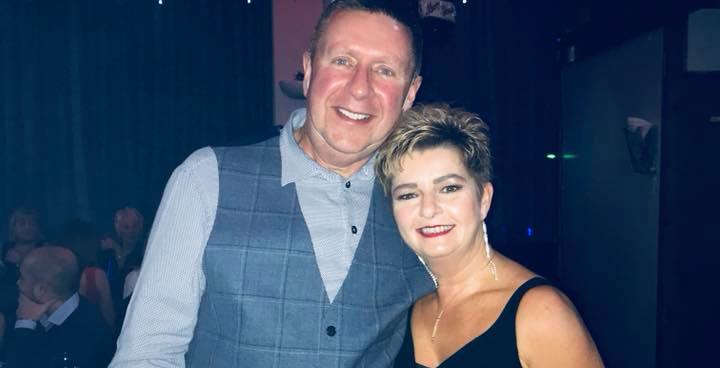 Councilor David Brookes, cabinet member responsible for environmental health and enforcement at Lancaster City Council, said council "will continue to do what we can to try to reduce the problem of dog fouling locally and whenever possible, to get those responsible to work".
Councilor Brookes, pictured below, said: 'A number of dog poop bag dispensers were installed in this area a few years ago as part of a campaign to reduce the continuing problems with dog soiling in this area.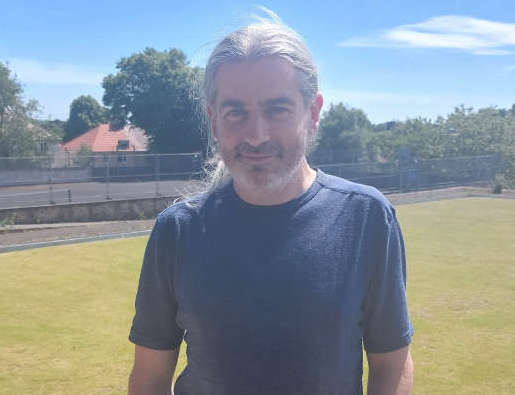 "Unfortunately the offer of free bags via vending machines was abused and barely filled they soon became empty again.
"The vending machine near Whinnysty Lane also suffered from anti-social behavior with dog droppings being deposited in the vending machine. The vending machines therefore proved inefficient and expensive to restock and maintain and were removed.
"Having been approached by Carla and David Brayshaw who kindly asked if they could fund a dog bag distributor in the Sunny Slopes area of ​​Heysham, we agreed to supply the bags in the hope that community members walking their dogs appreciate what is available to them and help look after them.
"Dog fouling is a national problem caused by a minority of irresponsible dog owners who take little pride in their area and refuse to pick up their pet.
"In our commitment to keeping the neighborhood clean, we continue to do what we can to try to reduce the problem of dog soiling locally and whenever possible to get those responsible to work.
"With only two dog guards to cover the district, we continue to urge members of the public to be our eyes and ears and report any incidents to us so that we can investigate.
"Dog fouling can be reported online at www.lancaster.gov.uk/dog-fouling Alternatively, people can report what they know by contacting customer services on 01524 582491 or email [email protected] lancaster.gov.uk
"All information provided will be held in the strictest confidence."