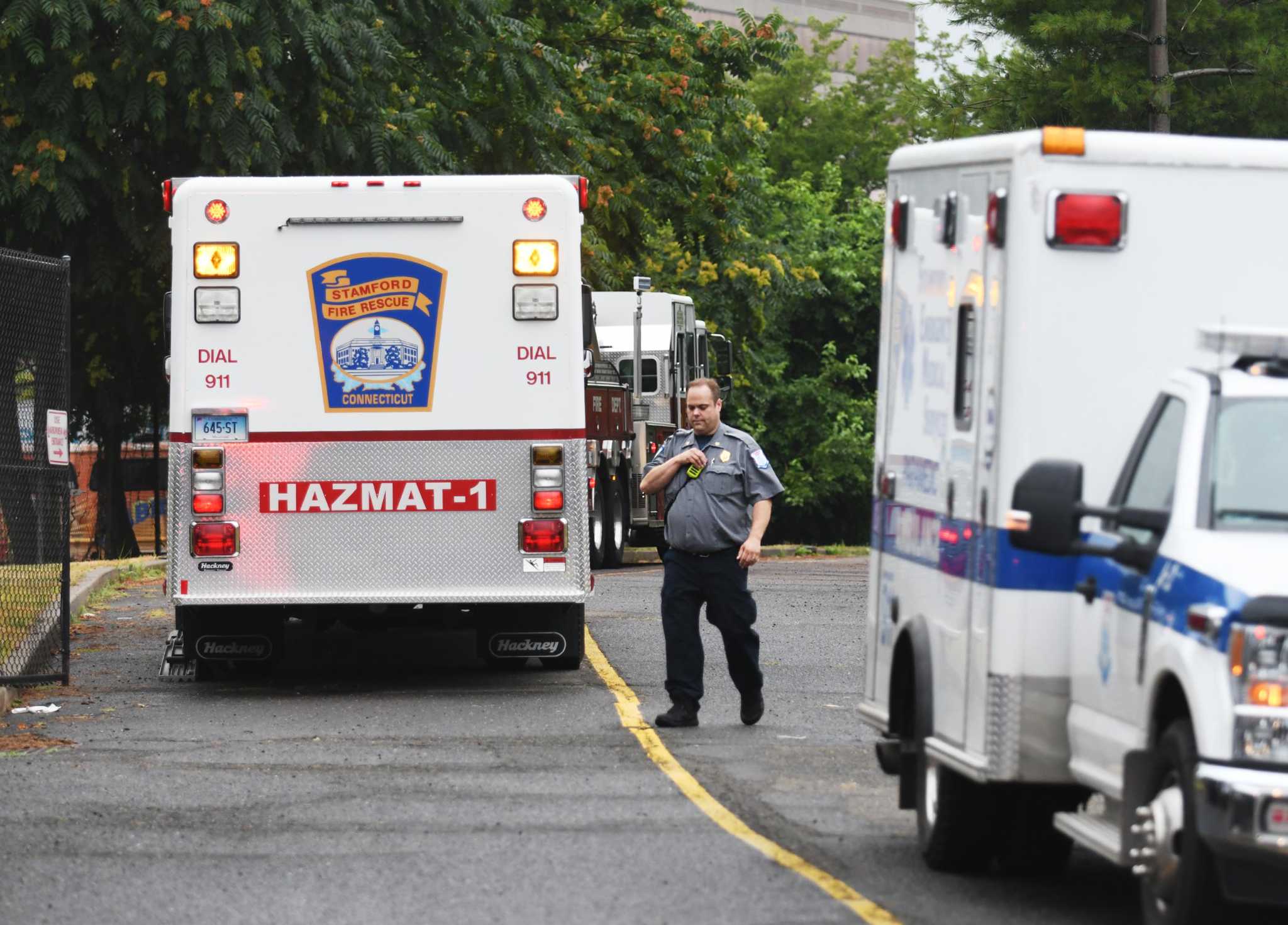 Spill of cleaning solution evacuates Stamford warehouse, fire official says
STAMFORD — About 8 gallons of a concentrated disinfectant spilled from a city warehouse on Magee Avenue Monday morning, firefighters said.
One of the Department of Parks and Facilities warehouse workers noticed a leak coming from one of the containers holding the cleaning solution. Workers moved the pallets containing the jugs to determine the source, Deputy Fire Chief Eric Lorenz said.