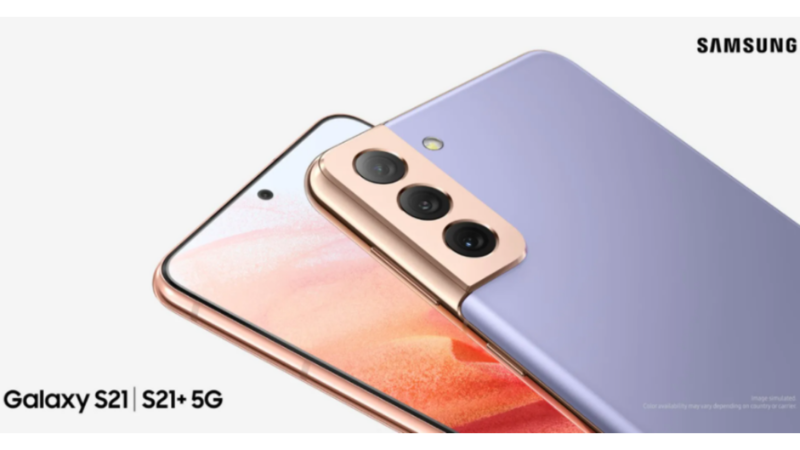 Samsung Galaxy S21 + 5G | Check out the Epic Pro-Grade camera and its really cool features
When the spotlight is on the mighty Samsung Galaxy S21 + 5G, there is a lot to be said. Whether it's the beautiful 120Hz Dynamic AMOLED display, the powerful Exynos 2100 5G chipset or its revolutionary design. But a feature that makes the Galaxy S21 + 5G a true champion is the impressive performance of its professional-grade camera, which is unmatched in its class. So, let's dig deeper into his camera and understand why this one takes him out of the park.
Technical specifications – A professional quality camera indeed!
Samsung has had a huge lead in camera performance since the first iterations of the Galaxy series smartphones, and this latest blockbuster star only makes it better. The Galaxy S21 + 5G's camera features a 64-megapixel telephoto lens with phase-detection AF, 30x hybrid optical zoom, and optical image stabilization. It also sports a 12MP ultra wide-angle sensor with a 120-degree field of view and a 12MP wide-angle sensor with Dual Pixel AF. Up front, there's a 10MP camera housed in an Infinity-O punch hole display.
Along with the top-notch hardware, there are a ton of software features, making this a true pro-grade camera. Check out some really cool photos taken with the Galaxy S21 + 5G: Night mode
Back then, smartphone cameras were limited by the amount of light available, resulting in grainy images in low light. But thanks to the Galaxy S21 + 5G's night mode, you can take excellent photos even in low light. Dedicated night mode detects low light conditions and uses long exposure for vivid, detailed images. Portrait mode
Featuring live preview and blur adjustment as well as various portrait mode effects, the Samsung Galaxy S21 + 5G offers excellent portrait mode output. When it comes to taking photos, the Samsung Galaxy S21 + 5G is a real winner. But when it comes to video modes, the Galaxy S21 + 5G scores BIG! There are a plethora of features that make the Samsung Galaxy S21 + the only video camera you would ever need to capture your life. Here is a list of some cool video features:
8K video capture
The Galaxy S21 + 5G allows you to record 8K videos, the highest resolution possible on a smartphone. With the 8K video snap feature, you can extract high resolution still images from your 8K video. All you have to do is go back to the video, find the right time, and take the perfect frame. You can get creative with funny coincidences or capture a special moment that you might have otherwise missed.
Directors and Vlogger Mode
The next video recording feature Galaxy S21 + 5G a is the director's point of view. This feature allows you to use multiple camera lenses as much as possible. It allows you to preview your video from each lens and switch lenses while recording the video. You can switch from a normal shot to a close-up or wider frame while shooting the same video. Vloggers mode allows you to shoot video from the rear and front cameras simultaneously and comes with various modes such as Split View, Picture-in-Picture View and Single View. Here is a video explaining the director's point of view in detail.



Single take
And finally, there is the camera feature that talks about the city – Single Take. This feature produces up to 14 social media ready outputs (10 photos and 4 videos) with a single video capture. This includes Boomerang, Hyperlapse, Wide, Ultra Wide, Telephoto videos, and stylized images. Here is a video explaining the single take in detail.
Needless to say, the Samsung Galaxy S21 + 5G gives you the ultimate camera experience among flagship smartphones. Those interested can get the Galaxy S21 + starting at Rs 71,999. And there is a super exciting deal you can't miss – Users will also get a Galaxy Buds Pro worth Rs. 15,990 for just Rs. 990.
The Samsung Galaxy S21 + 5G is a no-brainer for anyone looking to buy a powerful new handset! So what are you waiting for? Head to Samsung.com, Samsung Exclusive Stores, main online portals and main points of sale to get your Galaxy S21 + 5G today!
Disclaimer: This article was produced on behalf of Samsung by the Times Internet Spotlight team.
FacebookTwitterLinkedin
---