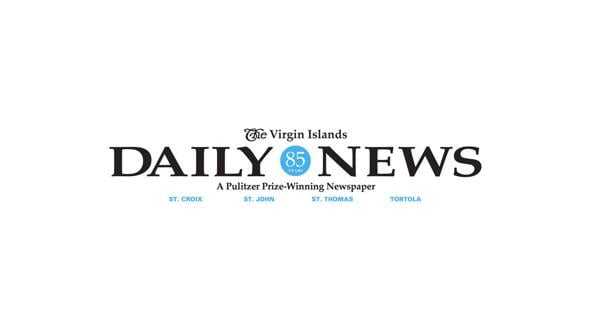 Police urge mental health treatment for St. John woman | News
A St. John woman with a long history of mental illness has been arrested again for assault and VI police fear her situation could end in tragedy if she does not receive the treatment she desperately needs.
Police have repeatedly been forced to arrest 32-year-old Charisma Turnbull.
This was Turnbull's ninth arrest since 2011, but her mental illness prevented her from standing trial or helping in her own defense, and was eventually released onto the streets without treatment.
VI Police Officer Charles Gumbs made an urgent plea in the probable cause information sheet filed Tuesday in VI Superior Court.
"Mrs. Turnbull's mental capacity is deteriorating and her level of violence is increasing. If Mrs. Turnbull is not placed in an institution for her needs and is released onto the streets, I fear that due to her deteriorating condition mentally, someone hurts her or she hurts herself and it looks like she's pregnant at the time, Gumbs wrote.
Turnbull was charged with aggravated assault on an officer and disturbing the peace. Unable to deposit $1,000, she was jailed until her rights board hearing on Wednesday.
A Bureau of Corrections officer said Turnbull refused to speak to anyone or go to the jail's conference room to attend the videoconference, and Magistrate Judge Simone Van Holten-Turnbull continued the hearing until Monday.
Territorial Public Defender Julie Todman said the Superior Court's Family Division ordered Turnbull admitted for psychiatric treatment and that she was arrested "just before" she was admitted.
"I know there is an outstanding order for her to report to the unit," Holten-Turnbull said, and asked that the order be followed so Turnbull could be stabilized.
Turnbull was arrested around 7:15 p.m. Tuesday, as Gumbs was walking on Prindsens Gade and saw her throw a cup of liquid in the face of a man who was passing by with friends, according to the fact sheet.
The man stopped to confront her but his friends 'quickly grabbed him and told him it wasn't worth it, keep going'.
Turnbull appeared to be experiencing emotional turmoil and "his eyes were large and dilated". Gumbs said another officer stopped to speak with Turnbull, who "quickly and unprovokedly swung his right hand with a clenched fist and punched me on the right side of my face," according to the file. 'information.
Police placed Turnbull under arrest and found "several other police reports involving violence" were made against her on Tuesday, including two at Lady of Mount Carmel Catholic Church in Cruz Bay. At 8:57 a.m., Turnbull caused a disturbance "and spat in the face of an elderly woman", and she returned at 12:04 p.m. and "physically assaulted another elderly vagrant by picking up a trash can and beating her until someone to intervene," according to the fact sheet.
Turnbull is one of many residents of the Virgin Islands who have nowhere to go – except jail – when their symptoms become unmanageable.
Governor Albert Bryan Jr. in 2019 declared a mental health emergency, but services are still lacking. The Virgin Islands does not have an inpatient psychiatric facility, and the Department of Health has long struggled to find beds available for defendants in need of treatment.