Platinum Jubilee Celebrations Through Guardian Lenses | The Queen
Jonny Weeks
Driving through Cornwall on Saturday, one would have thought the Queen's Jubilee had been cancelled. Bunting was hard to find, fancy dress was nowhere to be found and, due to the inclement weather, only a handful of people braved the street lunch in Falmouth where free Cornish pastries were being handed out.
Ironically, as I was returning home to my local village, the weather calmed down and I found a veritable street party in full swing. The highlight was a combination boot 'wanging' competition, with young and old throwing the boot as far down the street as possible.
Mary-Anne Revill's effort was comical – somehow she threw the boot back into the crowd.
Later I went to a beach party in Holywell Bay organized by the local lifesaving club. Again, people didn't seem to care too much about the jubilee – it was just an excuse to go to the beach for the sunset. How very Cornish.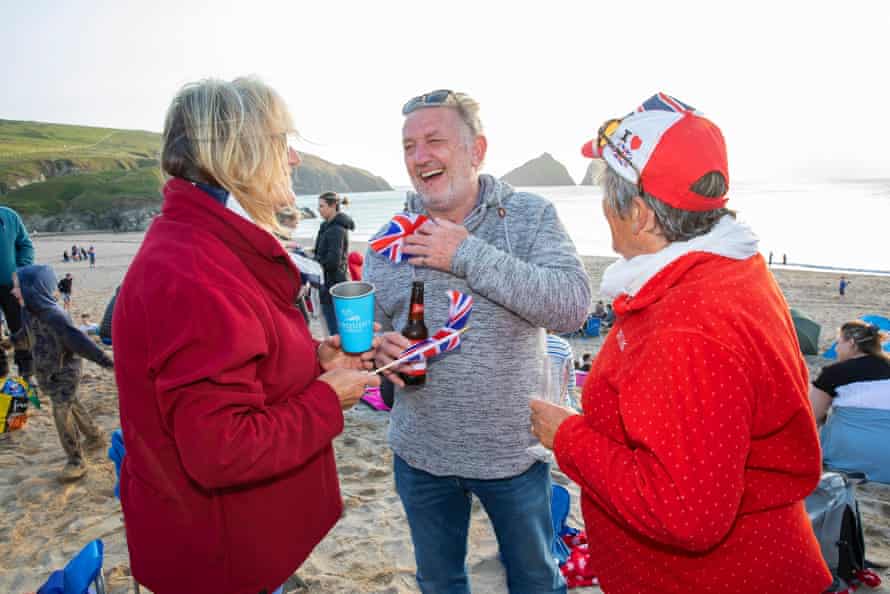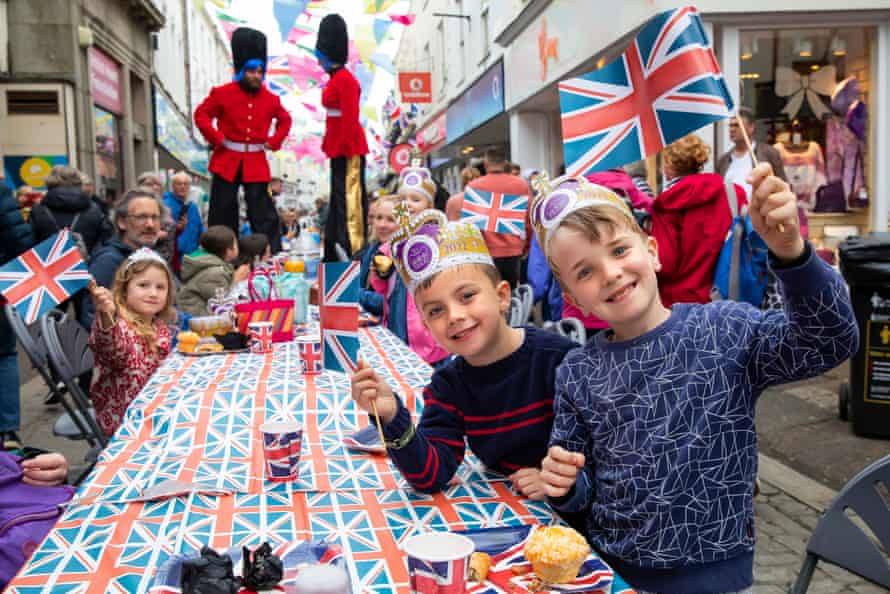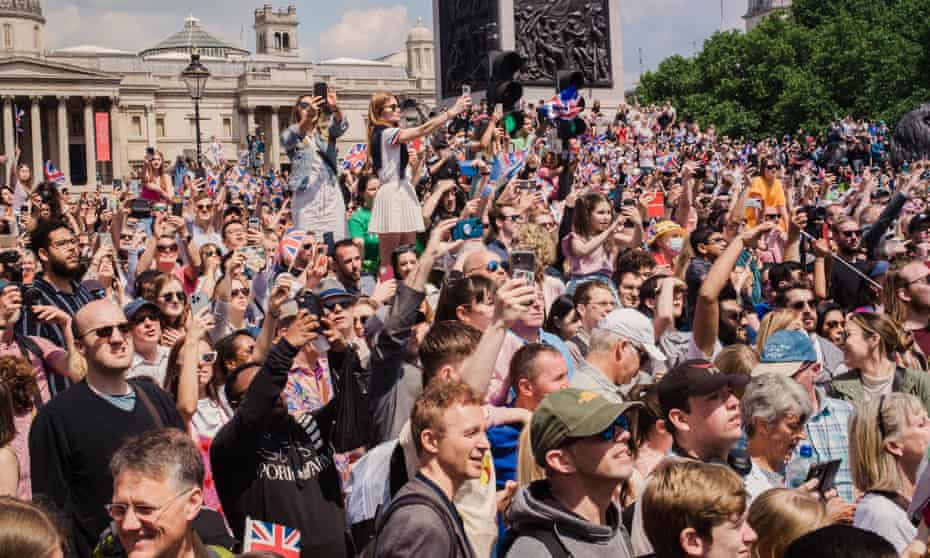 At events like these, what always interests me most as a photographer is people-watching.
It was a pleasure Thursday to hang out with the huge crowds in Trafalgar Square. After two years of Covid scares, and before that the choppy Brexit divide, it was such a pleasure to see a calm, good-natured crowd enjoying the sun and the collective experience.
Visually, I found myself more interested in the many young people who had been taken there by their parents, presumably to "experience history". It occurred to me that for many of us in the crowd this might well be our last jubilee event, but it would probably only be the first for the younger spectators.
In Trafalgar Square the crowds were huge, the biggest I have ever seen in central London, and – around 90 minutes before the flypast – it became almost impossible to move.
I was very tickled to see three puzzled, masked American tourists trying to steer their huge suitcases towards Whitehall. I asked them what they were doing and they said they had just arrived from Heathrow and were trying to get to their hotel and seemed very surprised at the event they had ventured into, asking me:?
Outside of the celebratory service on Friday in St Paul, I was most struck by a family with two brothers clinging to a narrow ledge on a pillar trying to get a better view of the royal arrivals.
I spoke to their grandmother, who told me they belonged to the Chung family and were first, second and third generation Jamaican immigrants with mixed Jamaican, Chinese, German and Scottish heritage.
She said she was very proud to be British, but always kept Jamaica's national motto – "Among many, one people" – in mind when thinking about the Britishness and multicultural roots of Jamaica. his family.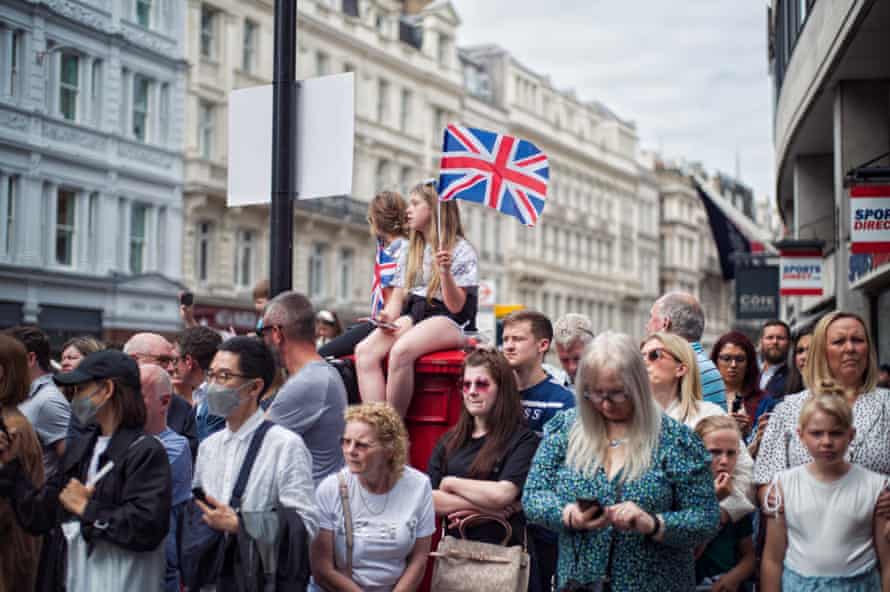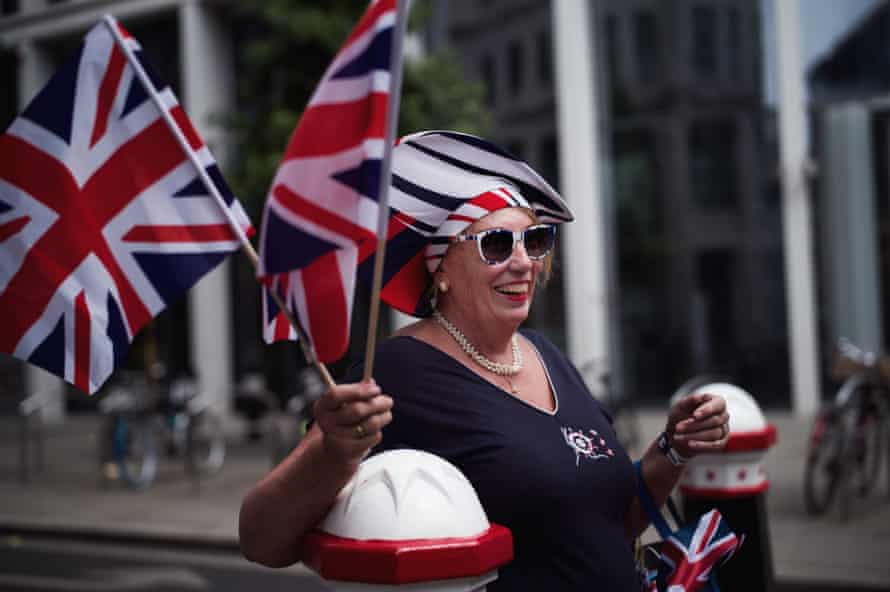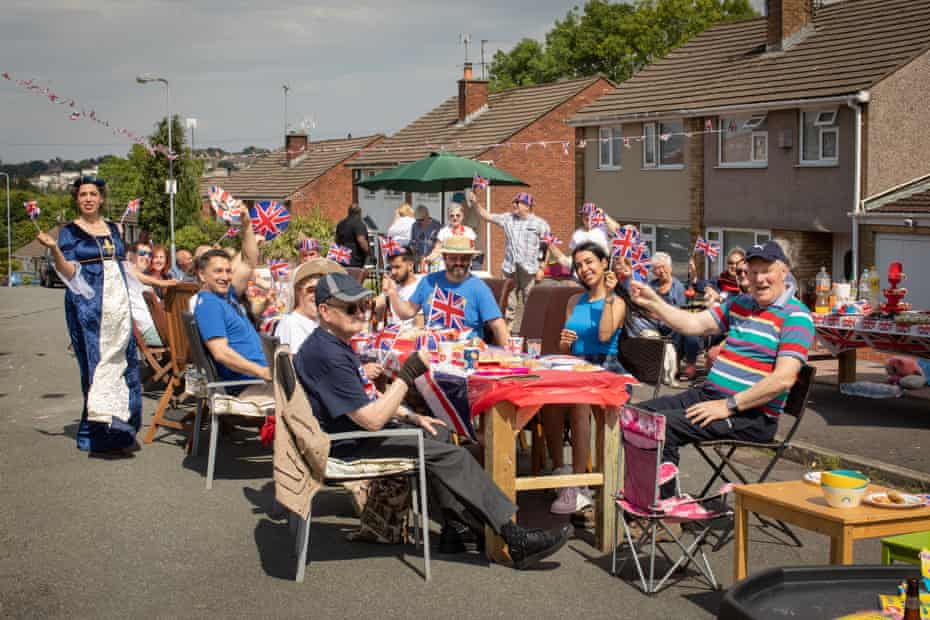 Of the lively parties and picnics I attended over the weekend in South Wales, what struck me most was that palpable sense of renewed community cohesion that was evident wherever I am went – ​​where inclusion and conversation were as abundant as the cups of tea, cake and, surprisingly, sunsets that flooded the scenes I watched.
It was refreshing to be among communities that, for at least this weekend, put aside societal or neighborhood differences and really talked to each other.
This was summed up in a conversation I had with a participant in a street party who said to me: "For many years I only exchanged passing pleasantries with some of my neighbors, but today today i talked to them for the first time.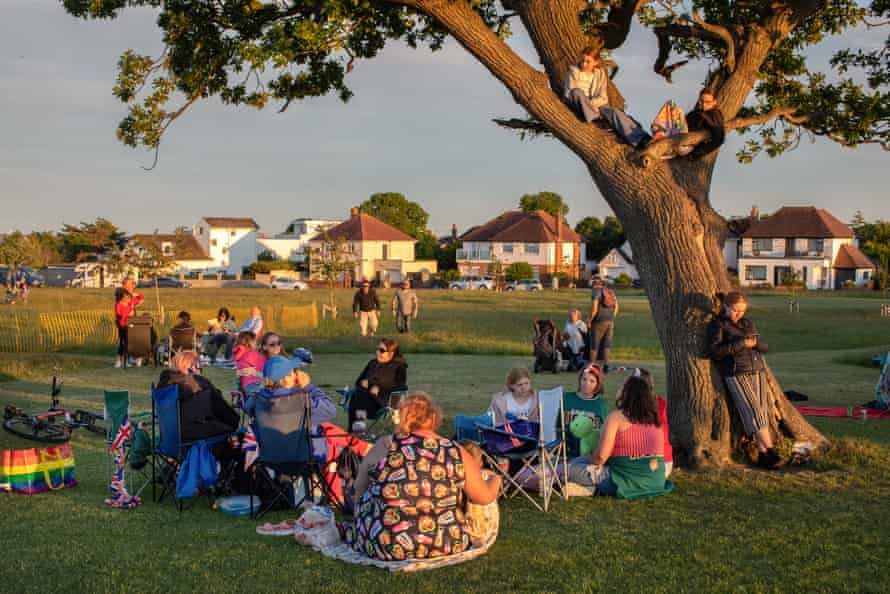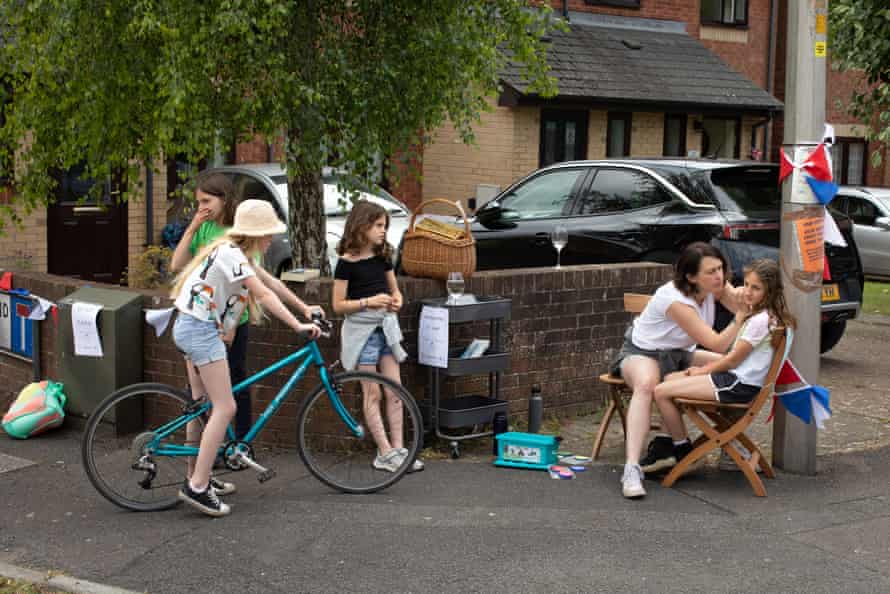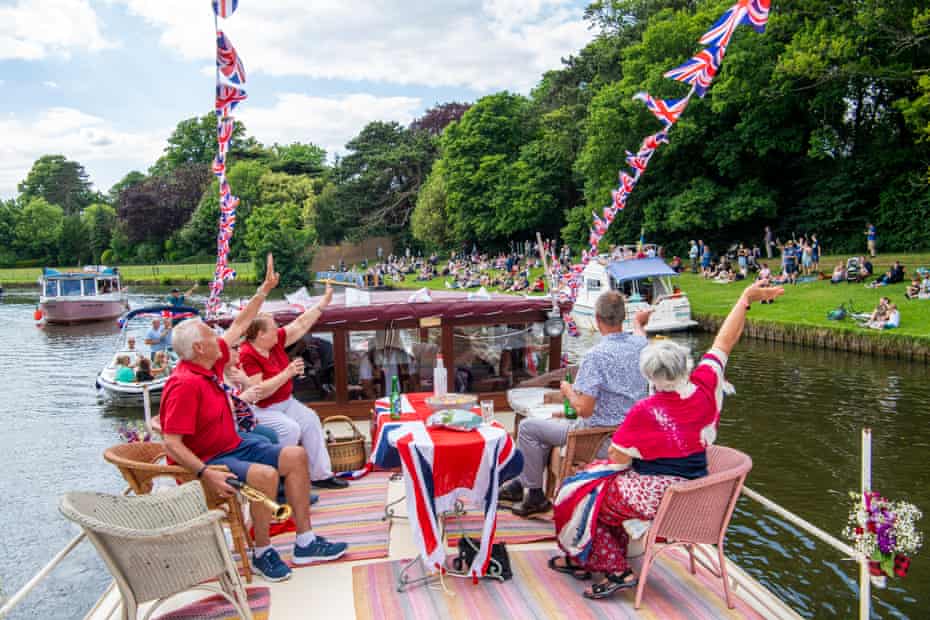 I was kindly invited to board a boat called Old Guilder, taking part in a river show on the Thames.
It was a magical sight. The banks of the river were lined with people waving. The riverside gardens hosted small parties where solitary figures stood, formally – one in particular saluting the life-size cardboard cutout of the Queen who was on our boat.
I stood next to the cutout for much of the trip and found myself waving, surprisingly emotional and, in fact, almost believing I was royalty.
As is tradition on my home turf, the Kirby Estate in Bermondsey presented an incredible display of union jacks. They certainly know how to party, and I have already received my invitation to attend the World Cup celebrations in November.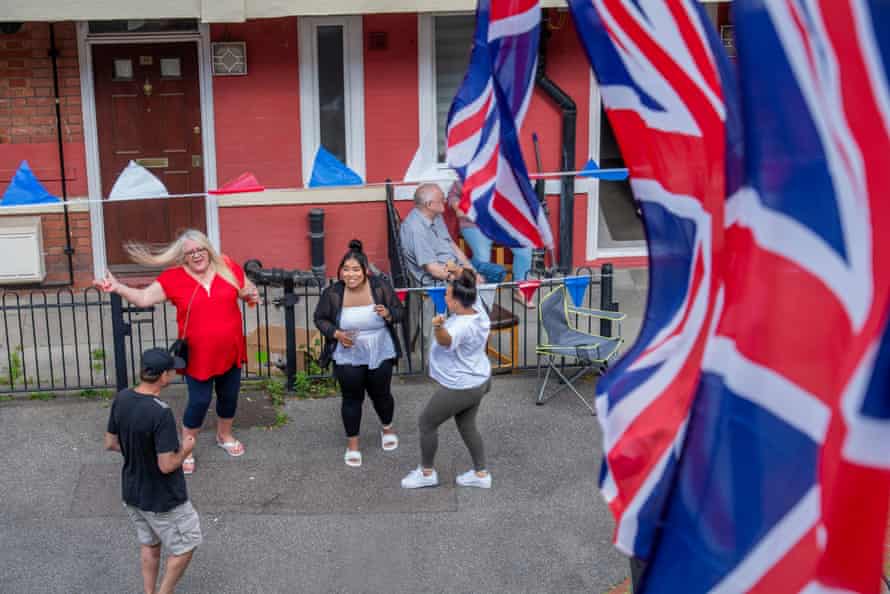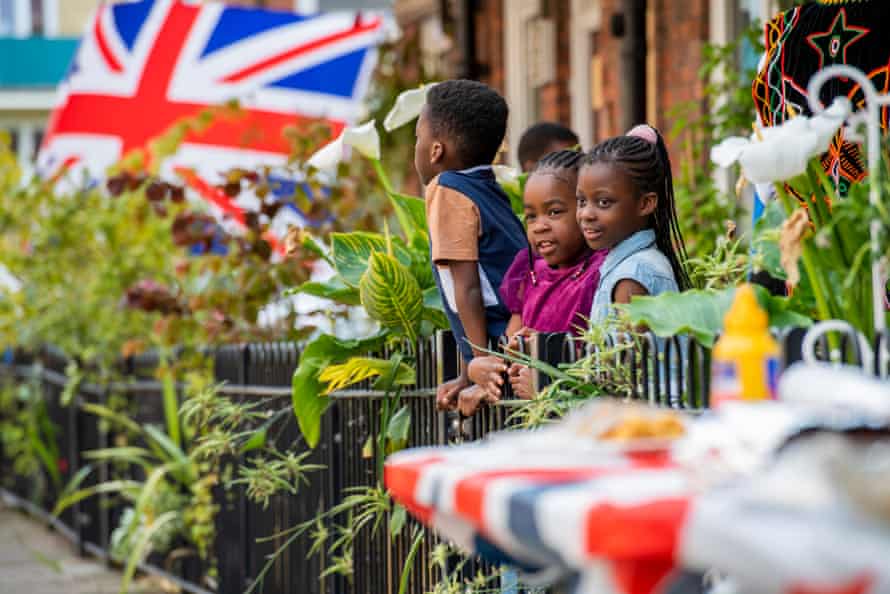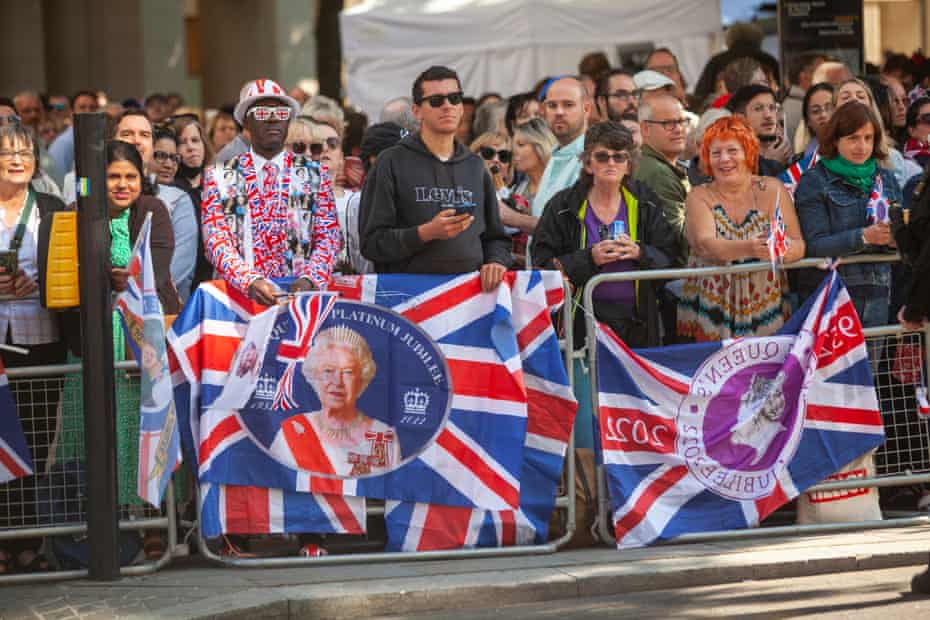 I am a republican at heart and generally very indifferent to the idea of ​​monarchy. But the photographer in me relished the large crowds that I knew would gather in central London for the Platinum Jubilee.
I arrived early at the mall on Thursday and similarly at St Paul on Friday. One of the great joys of big events like Jubilee is that I can wander aimlessly through crowds almost completely unnoticed.
It's one of those times when the camera-wielding media presence is expected and ignored. I like watching people while they're watching something else. Crawl your neck for a better view, climb railings, walls and trees to find a vantage point.
And the weariness of a long day of waiting. Parents struggle to keep their children interested.
I'm also fascinated by how many people use their smartphones as an extension of their eyes. I sometimes lament the fact that people don't appreciate the moment because they are caught up in the recording, which we photographers experience a lot.
I saw nothing of the pageantry on the Mall or the big and good going up the steps of St Paul's. Instead, I saw people, citizens and tourists, trying to have a once-in-a-lifetime experience.
People will ask me if I saw Harry and Meghan, but I'll say instead I saw three generations of an Afro-Caribbean family trying to catch a glimpse of Harry and Meghan, and that's how I like this.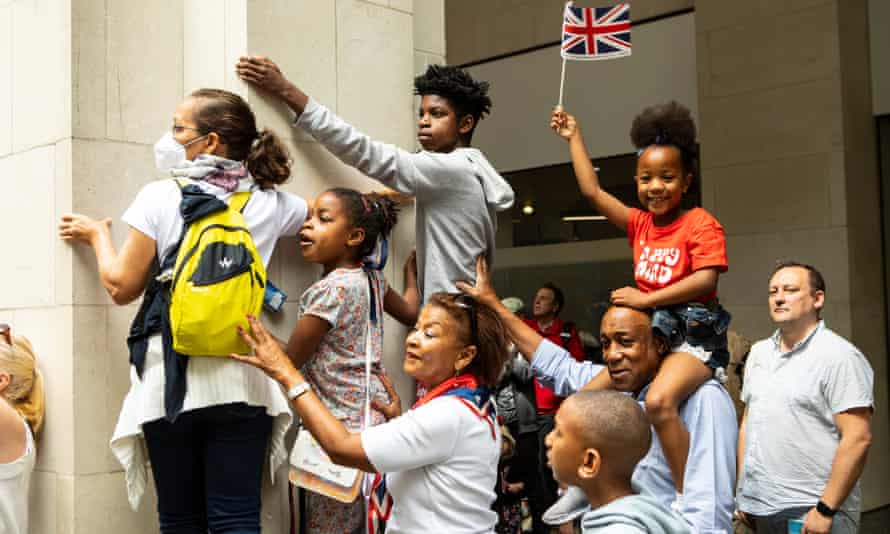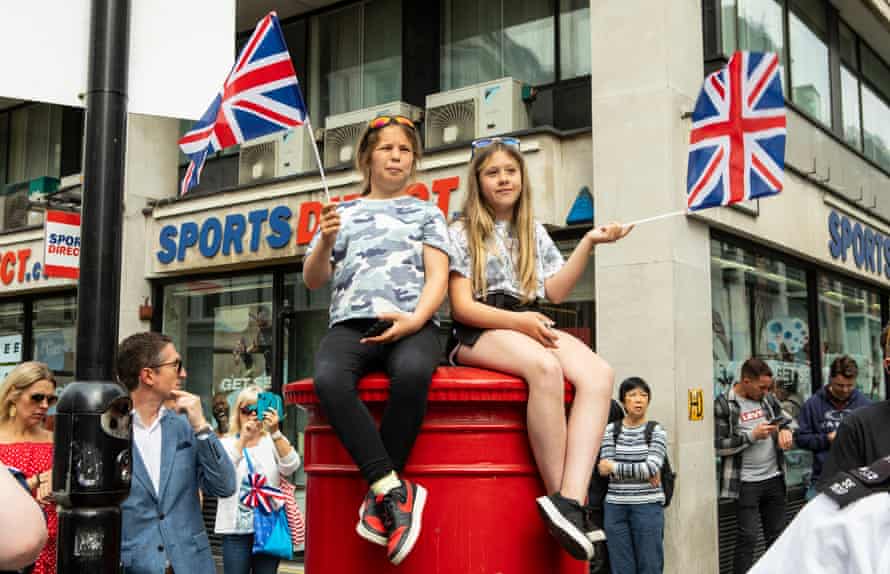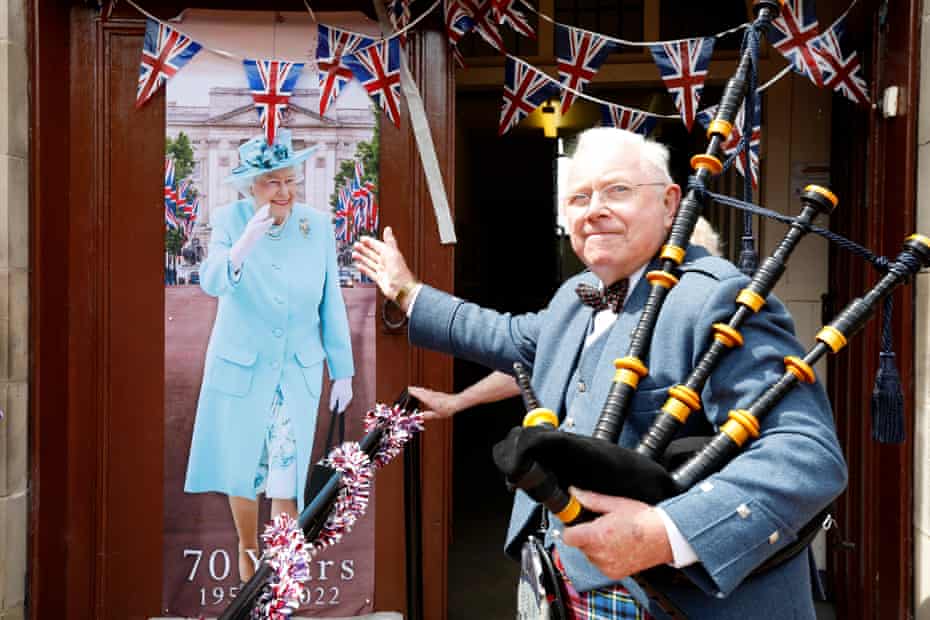 There was jubilation and celebration here in Glasgow over the bank holiday weekend, but much of it was because the sun came out for the very first time.
People's enthusiasm for the sun is one of Glasgow's greatest assets. People were out in droves, but you had a hard time seeing a union jack getting waved or a Victoria sponge.
The power of football here (Celtic v Rangers) always seems to be so divisive that it seems slightly controversial to celebrate anyway. However, I visited two of the only street parties in the area, and the sense of community and inclusivity was warm, inviting and thoroughly enjoyable.
I ate mincemeat and delicious tatties, and I always love to hear the imposing sound of the bagpipes. I'm pretty sure Glasgow is the only place that's had a mid-day techno dance party to celebrate the Queen.