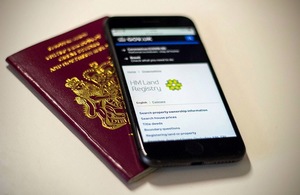 New partnership to provide digital ID solution for Right to Rent
Rental management software expert Propoly has partnered with Yoti and the Post to deliver the first Certified Digital Identity Service Provider (IDSP) for rental entitlement checks, as part of the UK Digital Identity & Attributes Trust Framework.
A first for the rental property industry, the move will digitize and streamline the entire process of verifying tenancy rights instead of tenants needing to present physical documents. British and Irish citizens holding passports, including Irish passport cards, will be eligible.
Potential tenants will have the option of opting for an all-digital solution or, in the future, will be able to access the service through postal agencies, for those who cannot or do not wish to use a digital solution.
Propoly's Sim Sekhon said, "Adopting a digital solution is the only sensible path for the industry and for any agency that wants to grow."
John Abbott, Commercial Director of Yoti, added: "To be the first IDSP to be certified, alongside our partner the Post Office, shows our commitment to the market and demonstrates the quality of our digital identity technology.
"We are delighted to support Propoly in offering digital checks for the right to rent; this will speed up the rental process, is more secure and could allow tenants to move out sooner than if they had to travel and then have their documents photocopied and physically checked.