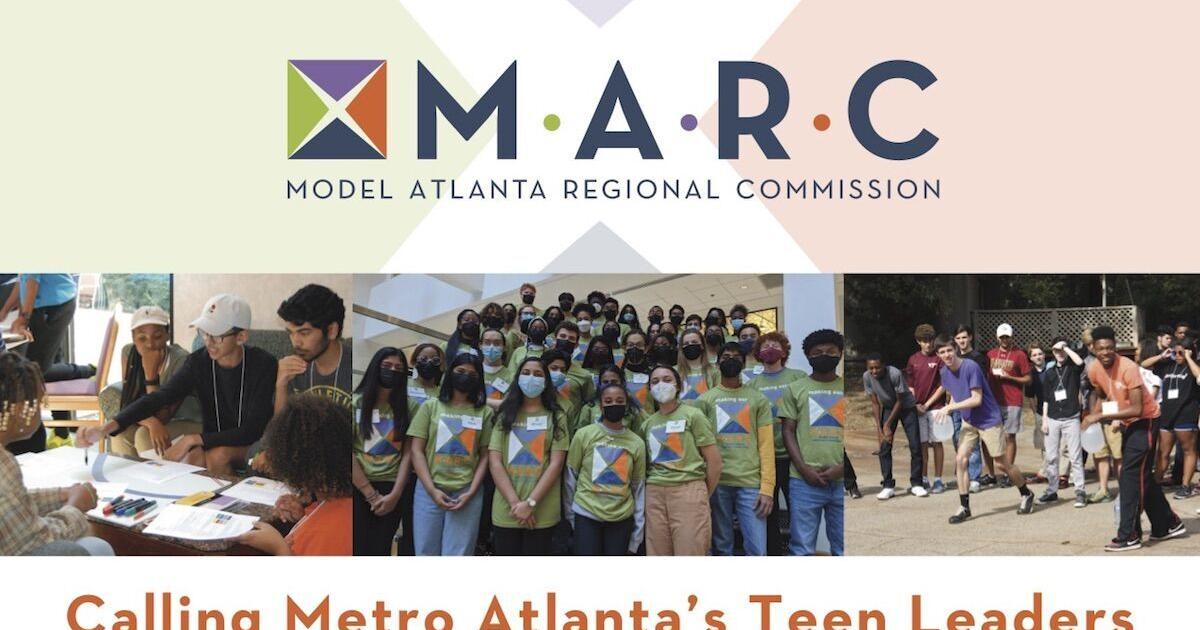 Model Atlanta Regional Commission Now Accepting Applications from 10th and 11th Graders | News
Do you know a high school student in Metro Atlanta who is looking for an opportunity to develop their leadership skills? A student who cares about issues facing the region, such as housing affordability, protecting green spaces, or the needs of seniors? If so, the Model Atlanta Regional Commission (MARC) is a great opportunity.
For more than 20 years, MARC has been the only program of its kind to engage students in experiential learning in areas such as transportation, natural resource sustainability, and community development through the lens of the Atlanta area. For six months, MARC participants meet monthly to learn from subject matter experts and community leaders within a diverse group of students to develop practical solutions to regional problems.
Application for the 2022-2023 MARC program is now open to rising 10th and 11th graders who reside or attend school in the Atlanta 11-county area (Cherokee, Clayton, Cobb, DeKalb, Douglas, Fayette, Forsyth , Fulton, Gwinnett, Henry, and Rockdale Counties and the City of Atlanta) and want to know how they can take action to make Metro Atlanta an even better place to live.