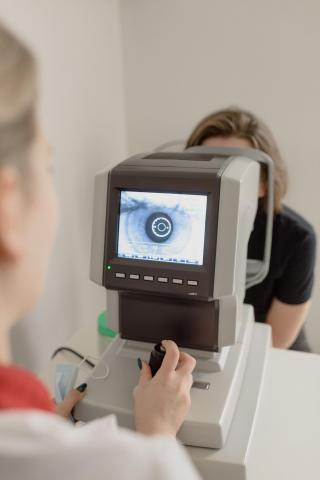 Marietta's Astigmatism Treatment | Launch of Ortho-K eyeglasses and lenses
Kennesaw, USA – July 30, 2022 —
The move is announced to support patients in Marietta and surrounding areas who may be suffering from the disease. With its renewed treatment plan, Classic Vision Care optometrists aim to diagnose potential cases of astigmatism before prescribing custom eyeglasses, contact lenses, or surgery as needed.
For more information, see https://www.classicvisioncare.com
By updating its services, Classic Vision Care strives to improve Marietta's general access to professional eye health care suitable for a growing range of eye conditions, including astigmatism. His practices also offer a selection of eyewear and frames alongside sunglasses to counter Georgia's sunny weather right now.
Classic Vision Care explains that astigmatism is a significant problem nationwide, now affecting about one-third of Americans. Presenting as an imperfection in the shape of the eyes, the condition can lead to vision problems as well as headaches and eye strain. In response, the Marietta practice wants its treatments to help patients achieve long-term improvements with reduced symptoms.
The clinic offers a range of eye exams designed to identify the severity of astigmatism. These include corneal topography and retinoscopy procedures. While the Marietta practice notes that custom eyeglasses or daily use of contact lenses are usually sufficient prescriptions, each case of astigmatism requires custom treatment.
Through testing and consultation, his team now aims to assess eye health while designing care plans tailored to individual circumstances. As explained, laser eye surgery and ortho-k lenses are available options.
A spokesperson for the practice commented: "In some cases, your optometrist might recommend a treatment called ortho-k – in which you wear hard contact lenses every night to reshape your corneas. Ortho-k is also used for nearsightedness, farsightedness, and presbyopia, which are near-sightedness problems that typically develop around age 40.
According to the recent announcement, Classic Vision Care continues to operate in the Atlanta area at its practice centers in Marietta and Kennesaw. Run by Dr. Mital Patel and a team of optometry specialists, the practice offers tests while advising on treatments for conditions such as glaucoma, dry eye, etc.
Interested parties in and around Marietta can find more details about Classic Vision Care and its range of services at https://www.classicvisioncare.com
Contact information:
Name: Ankit Patel
E-mail: Send an email
Organization: Classic Vision Care
Address: 1615 Ridenour Blvd, Kennesaw, Georgia 30152, USA
Phone: +1-770-499-2020
Website: https://classicvisioncare.com
Build ID: 89079310
If you detect any problems, problems or errors in the content of this press release, please contact [email protected] to let us know. We will respond and rectify the situation within the next 8 hours.
COMTEX_411259062/2773/2022-07-30T00:05:34