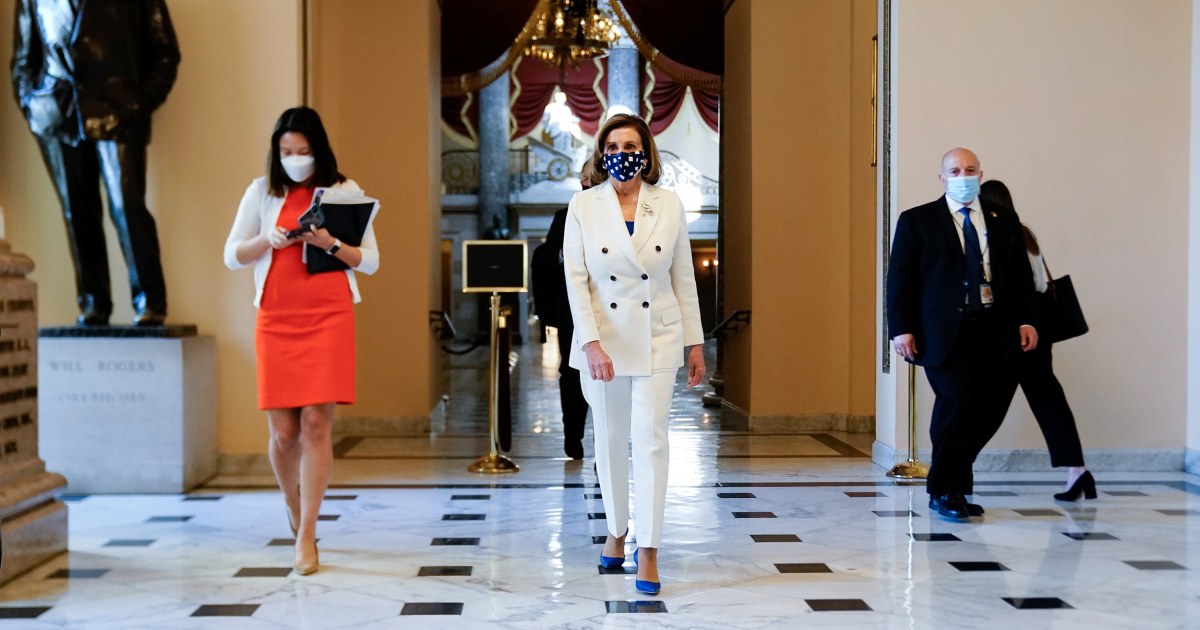 Democrats break away from ledge, eye fix to end infrastructure drama
[ad_1]
After a drama on Capitol Hill yesterday, House Rules Committee Chairman Jim McGovern (D-Mass.) joked this morning, "These negotiations are never easy. I think it's Hillary Clinton who says it takes a village. I say it takes a therapist. But the therapy session is over."
To recap briefly, Democratic leaders in Congress were very much in agreement on how to move President Biden's infrastructure agenda forward. Before the Senate left for its August recess, the chamber passed both a bipartisan infrastructure bill and a budget resolution that would see the party pass a $ 3.5 trillion reconciliation plan. Once the House adopted the same budget plan, negotiations could begin in earnest on the details.
Nine moderate Democratic MPs, led by Rep. Josh Gottheimer (DN.J.), threatened to blow up the entire agenda unless their house first passes the bipartisan infrastructure bill and, in doing so, gave them control of the second part of the two. -track frame.
The result was a dead end: Democrats did not have the votes to pass the Senate infrastructure bill (because grassroots progressives had no incentive to give up their influence), and Democrats did not. also did not have the votes to adopt the budget resolution (because the centrist "Suicide Squad"would not move.)
House leaders were hoping to have a procedural vote last night, but it was has recalled when it became clear to House Speaker Nancy Pelosi (D-Calif.) that this would not pass. Late this morning, however, there appears to be a light at the end of this tunnel – and it's probably not a train. NBC News reported:
House Democrats rallied on Tuesday after delaying a vote to advance President Joe Biden's infrastructure bill and multibillion-dollar social safety net expansion, as President Nancy Pelosi struggled to tame a rebellion of centrist lawmakers. At a caucus meeting on Tuesday, Pelosi told Democrats she was optimistic about reaching a deal as she considered an afternoon vote that would include concessions to appease the moderates.
Pelosi reportedly told his members this morning, "I think we're about to land the plane."
Details are yet to come, but obviously the President has crafted a compromise plan in which the House agrees to vote on the bipartisan infrastructure bill by September 27 – a month from Friday – and in return, the small contingent of moderates will agree to advance their party's budget resolution.
If the players involved accept this path, it will represent a rather dramatic backtracking for the Nine Centrists, who have crawled far enough on a limb with no real plan to descend.
All of this should fall into place in the next few hours.
But even if the House Dems are able to tie their arms long enough to get through this part of the process, the second part will be more difficult: after today the party will start negotiating the specific terms of a "human infrastructure package". "$ 3.5 trillion while also working on voting rights, which will include a vote in the House this week on John Lewis' Advancement of Voting Rights Act.
Watch this place.

[ad_2]