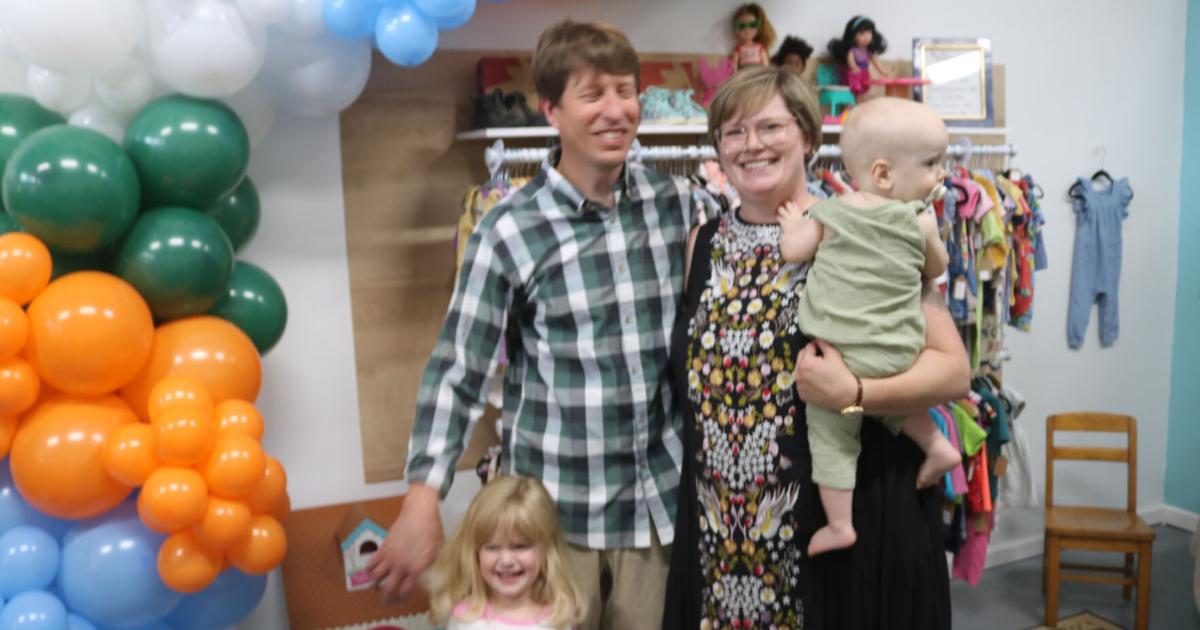 Consignment-sale: a solution to "the abundance of needs" | Featured Story
BATAVIA — There came a time when Alisa Pastecki got stuck with too much baby clothes and kids clothes. His solution? Open a consignment shop.
Now she has one at 56 Harvester Center – Thoughtful Kids Consignment.
The idea to start the boutique was born out of an "abundance of needs," mostly for herself and for many of the friends she has, Pastecki said Friday during a grand opening at her boutique.
"I just had a ton of baby and kids clothes that had just been gathered in my basement and I needed something to do with them. There was nowhere else to consign our clothes and there just aren't a ton of shopping options here in Batavia," she said. "Consignment was definitely the number one option, and when I couldn't find a local option, I created it myself.
"It's just a way to get great quality brands at discounted prices between 50% and 70% off retail price," she said.
Pastecki said the consignment store helps the environment.
"It's all second-hand clothes because it's on consignment," she said. "I moved here probably about a month ago and opened about three weeks ago as a soft open."
How many employees does Thoughtful Kids Consignment have? It's just her, Pastecki said.
"I obviously get help from my family and friends, but it's just me working here at the store," she said.
As of July 12, the store's opening hours for this coming week are as follows: 2-6 p.m. Monday, 3-6 p.m. Friday, 11 a.m.-3 p.m. July 23, 2-6 p.m. July 25, 10 a.m.-2 p.m. July 29.
"The hours are a bit limited because I'm limited in what I can do, being a stay-at-home mom," she said. "I am generally open on Mondays, Fridays and all other Saturdays. I will pop during the week. Just keep an eye on my social media as they always have updated hours – and my website.
The shop's Facebook page is at Thoughtful Kids Consignment, it's on Instagram at @tkconsign, and the website is www.tkconsign.com.
She was in sales before and during COVID, the owner of Thoughtful Kids Consignment said.
"I was a sales manager for a network engineering company (Rocnet Supply) in Rochester," Pastecki said. "And I did logging, but for telecommunications companies in the United States and Canada. I was there for five years. Logging was something I already had training in, but on a scale much larger… I was there, then I was "off" for two years, at home with the kids during the pandemic.
She laughed that she just described her situation as "off". "Being a stay-at-home mom is never off," she reflected.